Life Is sweet with food and friends!!
Bringing coffee, food, and art to the Auburn community, Zola's Café is a warm, friendly environment, and a fantastic spot to meet with friends and relax.

Zola's is also great for holding meetings and other small events!
.: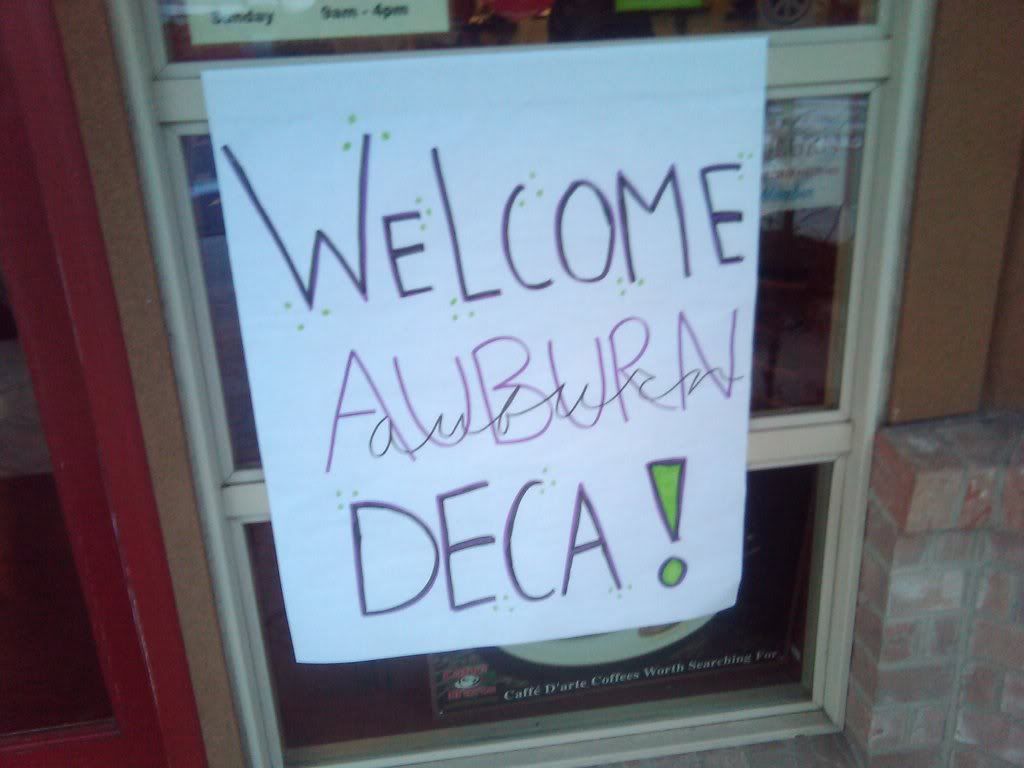 .::.
.:
We're Winners!!!
We were voted the best Vegetarian/Vegan place in Auburn on
Komocommunities.com
!
Here at Zola's Cafe we 'home' make almost everything! From soups, to cookies, muffins, and bread, we try to incorporate as much as we can to fit our Customer's needs.
We also just ordered some Vegan chocolate and Caramels that we can now sell!
---
---
Sugar and spice makes everything nice.


If you love chai, try ours out! Our black scotty chai has the perfect blend of cinnamon and nutmeg spicy sweetness, that makes you feel warm and cozy.
Add shots of espresso to make it a dirty chai and gives it a delicious gingerbread like flavor!


---

---

Stop By and Relaaaaax

Comfortable Couches, chairs, and a coffee table are here for your enjoyment. Check the drawers for board and Trivia games!
The fire place is another aspect that makes Zola's warm and cozy.

---

---

Teas, Teas, and more Teas

Not really a coffee person? That's okay because Zola's Café has a WIDE variety of looseleaf teas! And I do mean

wide

.

Black, Green, White, Oolong, and decaffeinated Rooibus teas fill our ever growing list here at Zola's, so be sure to check out our

tea list. You can also take them home by the ounce!

---

Food Specialty

If you haven't tried it yet, try it now!Our Chicken panini is one of our best sellers and our specialties! Grilled on our home made foccacia bread with pesto mayo, provolone cheese, roasted veggies, and of course, roasted chicken. We're sure you'll find this sammy satisfying. (Unless you're vegetarian. =0 )Take a look at our Menu for more items!!

---

Vegetarian Delight

If your ARE vegetarian, and even if you're not. We DEFINITELY recommend our eggplant panini!

Grilled on our Foccacia bread, with pesto mayo, olive tampenade, Tomato paste, feta and provolone cheese.....this deliciously messy Panini is packed with flavor that's sure to leave you full and satisfied.

But get it while you can, because we don't always have eggplant in! =,(

---

---

Friday Night Music

Some fridays are calm and soothing and others have the place packed and buzzing with smiling faces and raucous laughter.

We have a variety of artists that play, so Check out our

Events Calendar

to see who is playing next!

---
402 East Main Street Suite 120
Auburn, WA 98002-5549
(253) 333-9652

Across the street from the Auburn Police Station.

Not too far from Safeway and Auburn Sr. High School.

Mon-Thurs 6am-8pmFri 6am-10pmSat 9am-7pmSun 9am-4pm

Feel free to

Contact Us

if you have any questions or comments.
James Shonka

Take a look at James Shonka's fantastic photo blog. Where beautiful scenery and beautiful people featured in a gorgeous lens.
We're featured too! =D

Created and edited by Kristina Burglund